Mercury and the Environment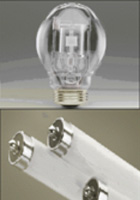 Mercury in Lighting
Mercury is a naturally ocurring element of the earth. Increasingly, people have become familiar with the environmental and human health impacts associated with mercury and its compounds; however, many are not aware that mercury is an essential component of most energy-efficient lamps.
Mercury in Fish
Mercury is bioaccumulative in the food chain, and there are many species of fish, both fresh and salt water, that contain levels unsafe for human consumption.
Click here to read more
(via EPA)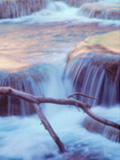 Water Issues
When fluorescent lights break in solid waste containers and moisture is present, mercury can leak out and become a water quality issue.
Click here to read more
Common Sources
Do you Work with any of these items that contain mercury?
Fluorescent Lamps
Mercury Switches
Mercury Vapor Lamps
Thermostat Probes
Metal Halide Lamps
Relays
High Pressure Sodium Lamps
Thermometers
Neon Lamps
Thermostats
Click here to read more
(via EPA)