Mercury and the Environment
Global Mercury Project
The ALMR has been a partner for several years in the Global Mercury Project, a part of the United Nations Environmental Program. This project was created by the Minamata Convention, a global Treaty on mercury created in 2013 and currently supported by the US and 119 other countries. Details of this project are at https://www.unenvironment.org/explore-topics/chemicals-waste/what-we-do/mercury/global-mercury-partnership.
The ALMR has provided extensive technical support and resource information to the Project. We have attended several of the working meetings, intergovernmental negotiating sessions and recently, the Conference of Parties (principals from each country) in November 2019. We are looking forward to participating in a project with the Country of Indonesia to provide infrastructure for lamp recycling as a Legacy project for the next Conference of Parties planned for the end 2021.
It is an honor and a pleasure to work with like-minded people from 120 countries to help prevent mercury pollution and minimize exposure to humans.
Mercury in Lighting
Mercury is a naturally ocurring element of the earth. Increasingly, people have become familiar with the environmental and human health impacts associated with mercury and its compounds; however, many are not aware that mercury is an essential component of most energy-efficient lamps.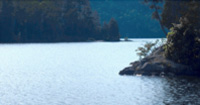 Mercury in Fish
Mercury is bioaccumulative in the food chain, and there are many species of fish, both fresh and salt water, that contain levels unsafe for human consumption.
Click here to read more
(via EPA)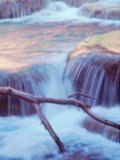 Water Issues
When fluorescent lights break in solid waste containers and moisture is present, mercury can leak out and become a water quality issue.
Click here to read more
Common Sources
Do you Work with any of these items that contain mercury?
Fluorescent Lamps
Mercury Switches
Mercury Vapor Lamps
Thermostat Probes
Metal Halide Lamps
Relays
High Pressure Sodium Lamps
Thermometers
Neon Lamps
Thermostats
Click here to read more
(via EPA)