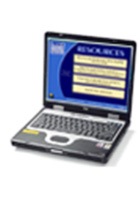 Education and Resources
Lamp Recycling Outreach Project
Find out how to recycle mercury containing-lamps in your area with this interactive CD funded by the EPA and produced by ALMR.
Recycling Guide for the Solid Waste Industry
The Lamp Recycling Outreach Project produced a 129 page Guidance manual to assist public and private solid waste industy set up infrastructure to divert mercury lighting from the garbage to into recycling. A Power Point guide to the manual was also produced. SWANA was the LROP contractor on this project and has removed both of these documents from their on-line library. We suggest contacting SWANA directly when seeking this information.
One Hour Training Module for Waste Generators and Handlers
Click here for PDF File
Rebuild America Power Point Training Module
Click here for Power Point Training Module